Romania

Romania is establishing itself as a popular cheap ski holiday destination, along with its' Eastern European neighbours, Bulgaria, Slovenia and Serbia.
Skiers are treated to wide open beginner-friendly slopes, solid lift systems, reputable ski schools and a good choice of entertainment, all for much less than any of their Western counterparts, whilst experiencing a vastly different culture. Romania is a mystical country, full of fascinating folklore, wonderful gothic architecture and incredibly warm, hospitable people.
Ski areas in Romania include Predeal, the highest resort in the country at 1,100 metres, found in the Bugeci Mountains close to the major tourist attraction Peles Castle, which is set in an area of incredible natural scenic beauty.
Sinai, known as the "Carpathian Pearl", and is the oldest resort in Romania. A charming place with facilities including 2 cable-cars taking skiers to a height of 2,000 metres, and offering the best après-ski in the country. However, by far the most popular resort, at least with international visitors, is Poiana-Brasov, within the Carpathian Mountains. This purpose-built resort, with its' extensive beginners slopes, excellent ski school and traditional bars and restaurants, is one of the most popular up-and-coming budget destinations around.
It is here where you will find great skiing in a beautiful area stepped in legend. Open spaces alternate with pine woods and the well appointed hotels offer wonderful hospitality and warmth, all of which makes holidaying here in Poiana a real pleasure. The excellent layout of the ski runs allows advanced skiers and snowboarders to "let go" without fear of interfering with beginners and intermediates, and to master the more advanced techniques in a spectacular environment. If you can pull yourself away from the uncluttered, scenic pistes of the compact ski area, a visit to Bran Castle, home of the legendary Count Dracula is a must! It's mystique and the snow-covered slopes will throw you back in time to an era immersed in legend, where wolves hunt at night and their howls can be heard, as you lie snuggled up in bed at night in the heart of Transylvania.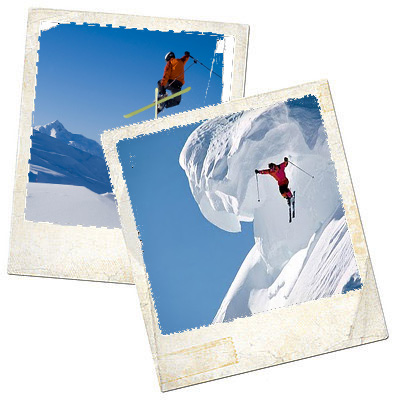 SKI RESORTS: