Germany

Germany's ski resorts have their own special qualities, including accessibility, friendliness and a southern German charm all of their own
Glacier skiing and World Cup races, quiet mountain hideaways and cosmopolitan resorts, Germany can boast of a selection for most tastes, and thanks to its great position in the centre of Europe, most of the resorts possess easy access to both scheduled and passenger flights.
You can mingle with the chic set in Garmisch-Partenkirchen, and swoosh down the famous Zugspitze or Oberstdorf, hit the hidden gems of Berchtesgaden or Lenggries or sample the village ambience of Oberammergau or Mittenwald.
Many of Germany's ski areas don't have the cushy high-speed lifts or opulent lodges typical to larger Alpine resorts, but this – along with cheaper tickets and smaller crowds – is part of their charm.
And those who don't ski or snowboard can still enjoy the season. Many of these destinations offer other winter activities such as sledding, snow-shoeing, cross-country skiing or just a nice seat at the lodge to sample the local schnapps.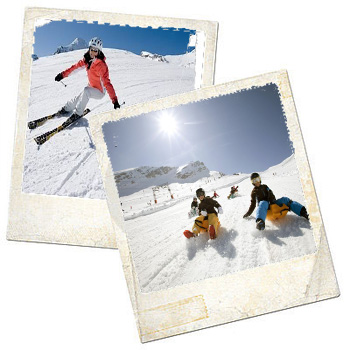 SKI RESORTS:
Berchtesgaden
Garmisch-Partenkirchen
Schönau am Königssee
Something Unique:
Deep in southwestern Germany lies Baden's fabled Black Forest region, which has some 200 ski lifts to deliver winter sports fans to the tops of more than 70 peaks above 1,000 metres.
If your interested in combining a ski trip with a bit of city sightseeing, then you should try Stollenbach, which is just a 25-minute car trip from the sunny and picturesque university town of Freiburg. The area bills itself as an affordable family resort with three lifts to serve visitors with novice to intermediate skill levels.