Austria
Austria's mountain resorts offer activities for the skier and non-skier alike. Regions like the Arlberg, Kitzbuehel, Innsbruck and Stubai Glacier, as well as the Montafon ski region offer not only great outdoor activities but also great culinary delights, making Austria a ski and board destination to suit all types.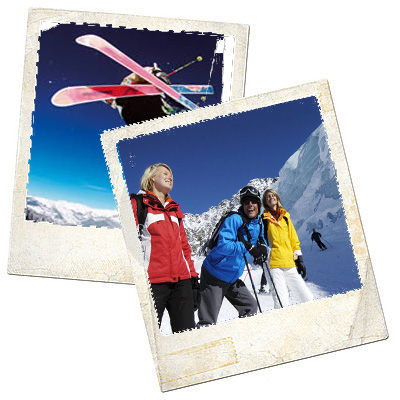 SKI RESORTS:
Fügen
Innsbruck
Ischgl
Kitzbühel
Kirchberg
Kirchdorf
Lech/Zürs
Mayrhofen
Neustift / Mieders
Oberndorf
Seefeld
Sölden
St. Anton
St. Johann
St. Christoph & Lech am Arlberg
Obergurgl
Langenfeld
Zell am See
Kaprun
Saalbach
Bad Hofgastein
Bad Gastein
Flirsch
Goetzens
Fulpmes
Stans
Some great reasons to ski Austria:
Great weather, unbelievable vertical drops, excellent resorts, amazing cuisine, great hospitality are just a few of the many reasons why you should choose Austria for your next winter vacation.

1. It's More Affordable than you Think

2. The Weather is Better

3. Vertical Drops of over 4,000 ft. are the norm
What matters to a skier is vertical drop, the difference in altitude between the highest lift-served point and the end of the ski run: in Austria usually the village. Big verticals mean long runs and uncrowded lifts. A few figures say it be

Innsbruck:
Elevation of Resort: 1,897 ft./575 m
Highest Liftserved Point: 7,444 ft/2255 m
Vertical Drop: 5,547 ft./1680 m

St. Anton:
Elevation of Resort: 4,303 ft./1304 m
Highest Liftserved Point: 9,273 ft./2811 m
Vertical Drop: 4,970 ft/1507 m

Sölden:
Elevation of Resort: 4,544 ft./1,376 m
Highest Liftserved Point: 10,725 ft./3,250 m
Vertical Drop: 6,181 ft./1,874 m

4. Charming resorts with an authentic village life
Austrian mountain resorts not only meet the best standards in the U.S and Australian resorts, but often exceed them in value and service. Most of the four or five-star hotels in Austria have their own spa facilities and as is the Austrian way, service and gratuities are always included. You can ski right into the village, and the lifts are usually within easy walking distance to your hotel. Beautiful, picturesque hotels, with fluffy down comforters and cozy rooms, await you. Along with a hot spicy 'Gluehwein' or 'Schnaps,' of course!

5. Austrian Ski Schools are famous around the world

6. Perfect Snow
The Austrian Alps are blessed with a long and lavish snow season. The snow on the ground is generally powdery and fluffy well into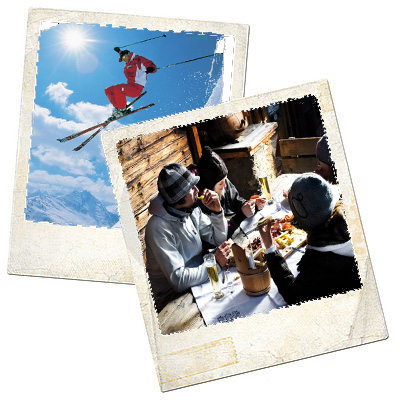 spring. Packed powder prevails on the groomed runs, deep powder off-piste.

7. Convenient, Saft Trail Marking System
Austrian ski resorts are typically nestled in valleys, surrounded by mountain ranges, which start above the timberline and feed into the resorts below. Generally, there are mid-run markers on all Austrian ski slopes above timberline. In addition you will find orientation maps at the lift stations, numbered run designation, danger signs, rope barriers, safety nets and much more.

8. There are lots to do
For non-skiers, there's plenty to do and see. Sleigh rides, snowshoe adventures or ice skating are all available at most resorts. Most ski resorts offer great spa facilities for you to chill out, check out the local sights, shop in uniquely Austrian boutiques, take excursions to some of the beautiful surrounding areas and meet the international crowds that love to gather in the outdoor cafes.

9. The ultimate difference
Austrian ski resorts are built around villages that have been there for centuries, where the architecture and traditions of the region are integral to the daily life of the community and its visitors. Welcoming friendly faces, gourmet restaurants, a sense of history and tradition are at every turn. When you hit Austrian slopes, you are arriving in another place, another time, another culture. You can't repeat the experience anywhere else on earth.

Austria is the Real Deal! If you're planning a European ski vacation then do it right and make it the experience of a lifetime. This is the birthplace of downhill skiing, rooted in majestic Alpine landscapes, a fantastic climate and the warmth of its people and traditions.