Slovakia

With superb, empty slopes and bargain prices, no wonder the Tatra mountains are being touted as the next big thing.
Slovakia is a winter wonderland, where ski slopes are found virtually everywhere. If there is hill, then there is good chance people will ski down it.
Over the past seven years investment has been pouring in, and infrastructure is being developed at such a rate that tour operators, hoteliers and the rest of the ski industry are excitedly talking about Slovakia as next season's hot new destination.
It's cheap, which is great as everyone loves a good bargain. There are also budget flights from the UK to Poprad or Kosice, and hotels and apartments will happily take bookings for less than a week, making ski weekends far easier than in France or Switzerland, if you are travelling through Europe for more than justa ski holiday.
Slovakia lies within the Carpathian mountain system, which after the Alps is the second largest and longest in Europe. The huge arc of the Carpathians begins beside the Danube, close to Bratislava, and stretches trough the length of Slovakia, Ukraine and Romania.
Most of the ski resorts are concentrated through the northern mountain ranges such as the High and Low Tatras, Small and Big Fatra, West Tatras and through the Orava Region.
The ski season is typically from the end of November till the last week of March. Skiers will find the best conditions in the Low Fatra, Big Fatra, West Tatras and the Low Tatras Mountains, which offer beautiful slopes and trails for skiers of all categories as well as great facilities.
Slovakia is also a great destination for snowboarders and offers very natural conditions for borders to enjoy. The most popular snowboard parks are located in the northern part of Slovakia and have hilly terrains, little bit edge and lots of facilities for free-style tricks such as U-ramps, interesting artificial jumps and trails.
Another reason for the town's popularity is its unique ambience thanks to unusual buildings, plenty of places to eat and drink and its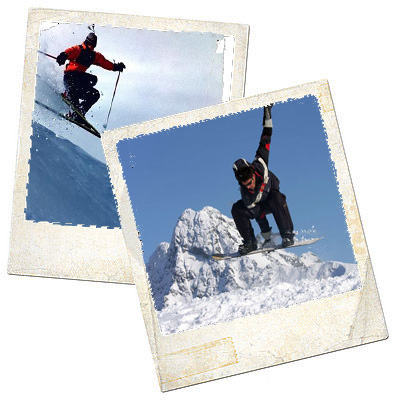 status as a centre for Poland's mountain-dwelling culture. Accommodation options include good value traditional mountain huts and guest-houses as well as hostels and hotels.
SKI RESORTS:
Jasna
Strbske Pleso
Tatranska Lomnica